These 40 Web Tools & Services Were The Most Used In 2019
It is interesting to know which were the 40 most used web tools and services in 2019 and most of these solutions will remain very popular in 2020 too.
When doing the research for this article, we found very cool stuff. There is a complete WordPress support service that can help you with everything you need for your WordPress website: hosting, repairs, support, development, SEO, and more. It works excellent.
Another awesome example is Privacy, a super tool for designers and developers that help them protect their money when shopping online.
Let's start.
Companies from all over the world are looking actively to hire remote people. There are several reasons behind this action.
First it is easy to do that. Most of us have at least one social media account: Linkedin, Facebook, Google+. Some of us have also blogs.
Second, it is easier to find top-notch professionals this way. Companies search worldwide, not just within their HQ.
Third and as important as everything else, there are powerful collaboration tools that made remote working super simple.
The fastest growing remote collaboration tool that everybody should start using is Taskade. This unified solution is like having Trello, Asasa, Google Docs, and Slack, all in one, but much better.
Taskade works for real-time and asynchronous communication, it has a super minimalist design, the interface is lighting fast, everything is fully customizable, and in other words, it rocks the collaboration tool industry. It is very similar with that Tesla did in the automotive world. These are big words and I bet that you will agree after you try Taskade.
Use Taskade as your unified team workspace to organize ideas, manage tasks, and get work done. Start by creating a workspace and add your team members. From there you can work together, assign tasks to team members, and chat live alongside your projects.
All workspace can be fully customized or even built from scratch by adding blocks and using the drag-and-drop editor. Build as many workspaces as you want.
Taskade is free to use and the PRO version is only $7 per month and comes with unlimited everything + unique features (recurring tasks, roadmap calendar, team permissions).
As a designer and developer, you are constantly purchasing things online: WordPress themes, plugins, packs with graphic goodies, food, clothes, furniture, electronics, and much more. It's difficult to manage all of the subscriptions you have signed-up for, free trials that you are experimenting with, and expenses that you are spending at one merchant – all while ensuring that the information that you give away online is secure.
Enter Privacy. Privacy allows you to generate virtual cards that can be used to help budget all of your expenses. With security features in place, Privacy removes safety concerns so you can focus your priorities on finding the right tools to advance your projects. Privacy benefits include:
Manage your free trials with Privacy's single-use feature so you never have to worry about forgetting to cancel your subscription. Just close out the card after you've signed-up and avoid any additional charges.
Users can set maximum charge limits per website, per month, or per year. Block merchants from sneaking hidden fees or double charges past you without jumping through customer service hoops.
As another layer of security, a Privacy virtual card automatically locks to the first merchant it's been used to transact with. If that merchant is breached, your card details will not work with other vendors.
Privacy will help you protect your money. It is free to use!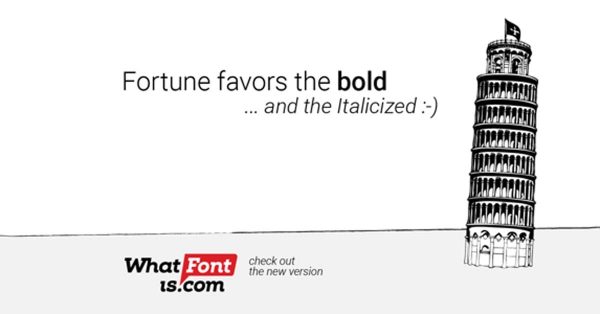 What do you do when you find a font that you like? How do you identify it?
The simplest and most efficient solution is to take a picture of the font, and upload it on WhatFontIs – the best font finder tool.
In less than 60 seconds from the moment you uploaded the picture with the font, WhatFontIs will search through over 600k indexed fonts, both free and paid (it is the only system that is working also with both types of fonts), and it will show you the info you expect (font name, price, download link) and in plus you will also get over 60 free and paid font alternatives.
It is free to use WhatFontIs and it is a major tool for all of you that are working with fonts.
WordPress is by far the best platform to easily create blogs, online shops, magazines, corporate and agency websites, and much more. That is why it is filled with tens of thousands of themes, but which one do you need? How can you decide that?
Find out more about Total Theme. This WordPress theme is the most complete package that you can get. It comes loaded with 40+ professional demos that you can install with 1-click, with 80+ builder modules, with 500+ styling options, plus 4 premium plugins that are included for free: Visual Page Builder, Templatera, Slider Revolution, and LayerSlider.
Creating gorgeous websites with Total Theme is simple, and you don't need any coding or special skills, anybody can easily do it.
Use Total Theme, it is a brilliant WordPress theme.
Used by all kind of customers, freelancers, designers, and huge companies like Accenture, Decathlon, Deloitte, L'Oreal, and many others, Appypie Design is the most professional and efficient free online photo editor on the market.
Get started.
On Codester, you can buy thousands of premium PHP scripts, app templates, themes, plugins, and much more. Everything is being handpicked, you will find only high-quality products.
Always check the Flash sale section where hugely discounted items are being sold.
Dr. Link Check is a popular web platform that is offering you a detailed report about your website links.
Find out if you have broken, parked, blacklisted, and outbound links in seconds.
Write your website URL and click Start Check.
Dr. Link Check will quickly show you the detailed report so you can start repairing the broken links.
Bonsai is the most popular, professional, and simple to use suite of software dedicated 100% to freelancers, having over 100,000 happy users.
With Bonsai, you will generate design contracts in 2 minutes max, create invoices from scratch or directly from proposals, track expenses and payments, manage customers, and much more. Everything from one place.
Try Bonsai for free.
Mobirise is the best offline website builder in 2020, being a complete package loaded with tons of things: over 2,500 awesome website templates, eCommerce and Shopping Cart, sliders, galleries, forms, popups, icons, and more.
Use Mobirise to create gorgeous websites, you don't need any special skills to succeed.
Goodie is an affordable design to code web development service used mostly by designers that need a reliable web development partner, and by business owners that need simple 1-10 web page and WordPress websites.
Discuss with Goodie, it is a pleasure to work with them and they always deliver on time.
Astra will supercharge Elementor with 100 free and premium website themes. Make your website stand out of the crowd and get more conversions.
It is as simple as it sounds with Astra.
Using MailMunch, the fastest growing landing page platform, you can create high-converting and unlimited landing and squeeze pages within minutes.
No need to have any coding skills or experience.
Use the drag-and-drop landing page builder to easily create any layout in minutes. Or you can simply edit one of the included beautiful templates. You decide, both ways are fast.
Unlayer is the most popular and complete email editor and page builder for SaaS. To embed it on your website takes a couple of minutes and you don't need any special experience.
Unlayer is used by many different companies — big and small. Some use it as an internal tool whereas others as a public email / page builder for their end-users.
Some of their most known clients include IBM, Fidelity, Paypal, OLX Group among many other companies.
Schema Pro is the leading WordPress plugin that will help you quickly add markups to all the selected pages. Make your website rank higher in search engines, you only need to push a button and you are good to go.
Get Schema Pro.
Rank Math is a professional, yet free to use, WordPress SEO plugin that will make your website rank higher in search engines. Sounds simple because it is.
After a basic configuration, Rank Math runs autonomously, saving you tons of time. It is not like the other solutions on the market.
Use Rank Math.
NextGEN is a fabulous WordPress gallery plugin, used by millions of people with huge success.
It is used on tons of WordPress websites to display stunning galleries, to sell images like a pro, and it also support automated print fulfillment.
Make your website stand out of the crowd with NextGEN gallery plugin.
Most of the time, we are making the same tasks over and over. That means that we can automate them and create more free time.
How can we do that? Get the Zapier Mastery course and find out everything you need to know about business automation.
All the info is provided by a professional automation engineer and a super-passionate interesting guy.
All your awesome photos should be displayed in a stunning gallery, on a website that is different from anything else. This can be accomplished by using Photocrati – the best Photography WordPress themes.
These themes are gorgeous and heavily optimized for the Photography niche.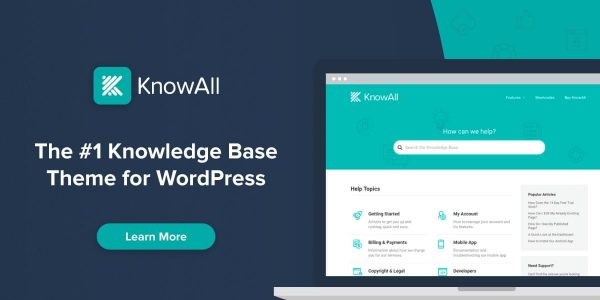 KnowAll is the best knowledge base theme for WordPress. It practically smashes its competition, being loaded with tons of unique features.
Learn more about KnowAll.
8b is the fastest and simplest website builder on the market. You can practically design a unique website in minutes, without having any special experience.
Use the drag-and-drop builder and the included gorgeous templates, it is super simple.
Give it a try, the process is super enjoyable.
Looking to launch an event WordPress website? ShowThemes is providing the very best premium WordPress event themes on the market.
You will see that these themes are fully responsive, look awesome, are SEO-friendly, lightning fast, and are super simple to be fully customized.
Premium support is included, the staff is friendly and acts quick.

TeslaThemes is building awesome premium WordPress themes, being one of the most popular names in the industry.
All these themes are over-engineered, being super different from anything else on the market. Any theme you pick, it will make your website stand out of the crowd.
Check TeslaThemes.
Never before has the creation of your online presence been as easy as it is today. With uKit — an all-in-one website assembly kit, you can create and customize your own website with ease. No coding knowledge required at all! An 80-year-old grandmother created a website about her lifelong hobby with no trouble — and so can you!
Marketables lets you find carefully selected, top-notch landing pages and email templates, banners and covers. All these products are high-quality, unique in their industry.
If you are creating your own products and you are looking for a marketplace to sell them, check Marketables. It takes a few minutes to create an account and add your products.
Sign up and become a part of Marketables!
stepFORM is a modern service for creating forms, quizzes, and surveys. The visual interface is so easy to use that even a child can handle it. The platform provides numerous useful features, for example, an integration with Wallet One — a payment system that supports over 100 payment methods including bank cards, online banking, SMS, bank offices and other. Check out stepFORM today.
LogoAI is one of the most popular logo design platforms on the web, using artificial intelligence and doing a very good job.
In a few minutes and after a simple configuration, LogoAI will show you hundreds of unique logo designs to choose from. You pay only after you find the right logo for your project.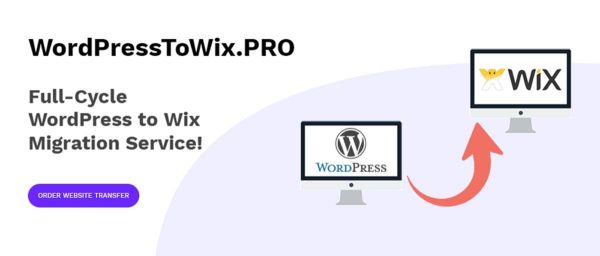 The process of moving WordPress websites to Wix is time-taking and challenging for most users. To simplify the procedure, WordPressToWix.PRO team has developed special approach that implies the awareness of all the important details and steps that might affect the result. They take into account special characteristics of each project to develop the best individual approach and ensure the result their clients will be satisfied with.
actiTIME is an award-winning time-tracking and project management software, used by all kind of companies, including huge corporations like Accentura, Xeron, and Philips.
Register for the 30-day free trial to see all actiTIME features in action, you don't need a credit card.
Share and Like buttons are a must if you want your website to be efficient: they entice new audiences and increase brand awareness. uSocial is the service that makes the button building process seamless. A rich design collection, easy code snippet generation, Share window, a universal uLike button and other features — you can benefit from all of them and enjoy the outcome.
Create a unique and multi-functional blog or online magazine website using the Topper WordPress theme. This is a responsive and fully editable web solution that you can adjust to meet your specific needs. The theme features full compatibility with the Elementor page builder and Gutenberg page builder. The theme includes 14+ skins that are suited to be used for different topic-specific web resources. The price of the theme will depend on the number of skins that you get – one or all of them. The cost of one skin from the package makes up $5.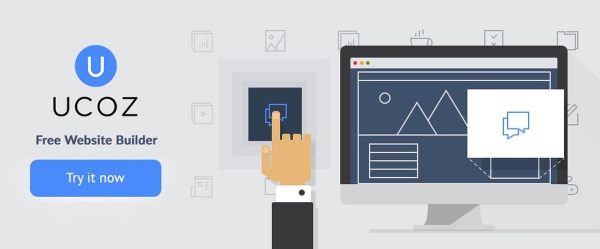 Being a website creation kit for everyone, uCoz is a great tool allowing you to create things with ease, while also giving you full control. It is very easy to use, yet allows for very complex sites to be built, should you wish so. Since 2005 they have accumulated a vast library of various prefab features to help you build a website of your dreams.
InvoiceBerry is a complete invoicing software used to send fully customized invoices, to track expenses and payments, to create reports, manage customers, and much more.
The platform is very fast and simple to use.
See InvoiceBerry in action, the free trial lasts 30 days and you don't need a credit card.
uCalc builder is a good solution for small and medium-sized businesses with a limited budget: it lets business owners generate leads, process orders and payments, register guests for events, offer a subscription to the company's news, and more via an online calculator or a form. The service is easy-to-use due to its intuitive visual editor so no coding knowledge is required. Start today!
Using a fully editable layout of the Helion WordPress theme, you can bring all the necessary changes to the pages of your blog or online portfolio. The theme includes a collection of 11+ ready-made skins that a suited to be used for any sort of topic-specific web project. Helion is fully compatible with the Elementor page builder. It contains WordPress Customizer and full compatibility with the latest GDPR demands.
As the all-in-one website migration service, Wix2WP.Pro guarantees smooth, easy, safe and risk-free transfer of any Wix-based project to the WordPress CMS. The platform employs a team of web designers, who are aware of most tech issues and website nuance that frequently pose problems. The platform ensures full-scale website migration assistance, offering individual approach to each and every project.
Creating engaging and converting pictures is simple with Fotor, the most popular online photo editing software on the market.
It comes loaded with tons of pictures ready to be fully edited by you. The interface is fast and it guides you every moment.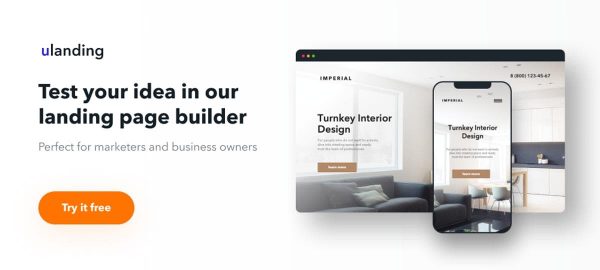 uLanding is a beginner-friendly platform that provides everything you need to create your stylish professional-looking one-pager. Select a template and use the whole range of tools to complete your landing page design. Experiment with messaging, design, elements and forms to validate what makes more visitors convert more often. No learning curve with uLanding. Start with a 7-day free trial to check if it's your thing.
RumbleTalk is used by tons of companies to add moderated chats for live Q&A and web events. No need to write a single line of code to add your chat.
It is the most complete package on the web, being loaded with tons of features.
Start free and upgrade it anytime needed.
MMThomasBlog.com covers a broad range of web development issues, including general aspects as well as reviews of the most popular website builders. The website consists of several sections that contain corresponding posts. These include Reviews, Comparisons and Blog. The resource is regularly updated with new articles to keep users aware of the recent web design trends as well as popular web building tools they can use to create top notch personal and business websites.
Gutentype WordPress theme is a ready-to-go web solution for your blog or media-related website. The theme's download package includes 10+ skins suited for different topic-specific projects. It also contains multiple blog layouts and stunning post animations, which let you bring a more interactive and engaging presentation of your content. The theme is based on the Gutenberg page builder and comes with full compatibility with all Gutentype blocks and shortcodes.
Professional HTML to WordPress migration requires diligence, awareness of web design nuances and high degree of professionalism. If you lack corresponding knowledge or expertise, HTMLtoWordPress.PRO experts will eagerly help you deal with your project migration. They will thoroughly study your project as well as your special requirements not to overlook the most important and meaningful issues. They are also available for further website support to make sure your newly transferred website functions as required.
Shella is the most popular Shopify theme for the fashion industry, leading the whole market.
It was built from scratch to be a winner in the industry, being packed with tons of things: over 99 gorgeous predesigned pages, tons of fashion elements, and a brilliant design.
Check Shella, it is impressive.
Customify – The Most Customizable WordPress Theme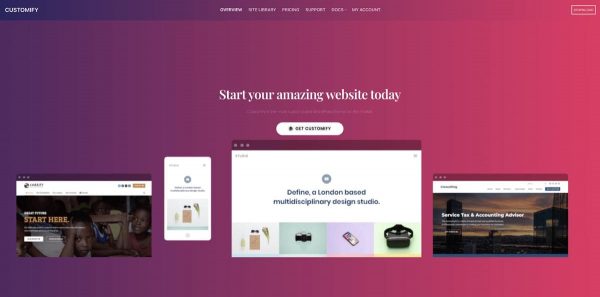 Customify is the most customizable WordPress theme, still free, that you can use to create unlimited websites that support high-traffic, conversions, and which are fast.
You will find included everything you need (usually these are included only on the most expensive WordPress themes) – premade beautiful templates that you can install with 1-click, customizable headers and footers, tons of customizations, and much more.
Get Customify for free.
Conclusions
Taskade was super used in 2019, being an all-in-one solution that replaces Trello, Asana, Google Docs, and Slack, and in 2020 will become the most popular remote work tool for thousands of teams.
Privacy is getting huge traction too, as it helps all of us to protect our money when doing online shopping.
These are 2 solutions out of 40+ that were super used in 2019. Check all of them and start testing / using them.