Start Using the Best WordPress and Resources in the World
What happens when you use the best WordPress and related solutions in the world?
You make your website rank higher in search engines, get more traffic, close sales with ease, and even more. And all of this for small amounts of money, or even for free (many solutions presented below are free to use).
Take your time to check them.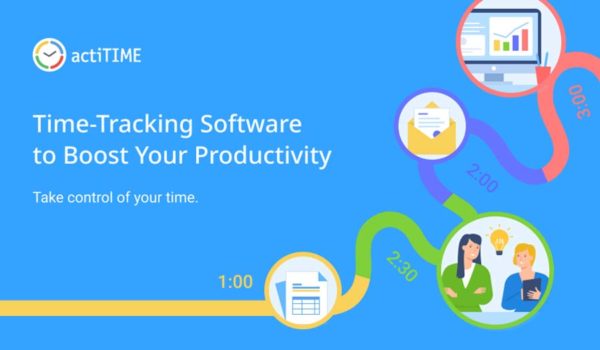 More frequently than not, productivity is the key to success. Nevertheless, many of us are struggling to stay productive and don't know that the problem of reduced productivity has an effective solution – project and task planning, combined with progress tracking and analysis.
A smart and functional time tracking tool, actiTIME, offers a well-organized system for project planning and progress monitoring. So, by choosing to use it, you don't need to invent and design anything yourself and can benefit from many of its valuable, productivity-boosting features right away.
The tool allows for keeping track of hours spent on various activities. In addition, it enables users to control work progress by setting project scopes and task deadlines and analyze performance outcomes with multiple reports that feature productivity trends, as well as cost and revenue statistics.
With the help of these valuable features, actiTIME can assist you in making more insightful management decisions. It lets you understand how efficient your behaviors are and identify whether some of them require improvement.
Two other points in the tool's favor are its user-friendly interface and flexible configuration. Moreover, actiTIME has very competitive pricing and a free version for single users and small teams. In other words, if you work alone or with up to two colleagues, you have a chance to enhance productivity and achieve better performance results at no charge at all. Sign up for a free actiTIME trial and bring your productivity to the next level.
TailorBrands is a brilliant logo generator, launched back in 2014, that is having the most technologically advanced and simple to use Ai software.
The software is different from anything you tried:
It is not using logo templates. All the logos are unique.
It creates wonderful logos for any niche you are in – Real estate, Photography, Marketing, Agency, Web Design, and tens of others.
The process is straightforward and simple to follow. You need only a few minutes to create gorgeous logos.
You can fully customize your logos by using TailorBrands studio editor.
The paid price versus what you get is extremely small.
Give it a try.
3. Tatsu Builder – Light Weight Page Builder for WordPress
Tatsu is a brand-new page builder for WordPress that is already used by tens of thousands of people from all over the world. It quickly gained traction because it solved problems that users have with other solutions in this niche.
This page builder is lightning fast, simple to use, straightforward, and loaded with everything you need. You will find included over 50 widgets, tons of elements, builders for header and footer, a drag-and-drop editor, and also gorgeous premade design concepts.
Play with the builder in the live page on Tatsu website.
You will love it.
4. Total – The Most Complete WordPress theme
Total is the most complete WordPress theme that you can get for several years now. For only $59, you will get the following:
Over 40 gorgeous predesigned concepts.
500+ Styling options
80+ Builder modules
NEW custom Cards for posts & archives
3 Premium plugins – Visual Page Builder, Templatera, Slider Revolution.
Awesome support from experts in the WordPress niche.
Much more.
There are over 43k happy users of Total theme, join them.
Taskade is an all-in-one collaboration platform that will help your team easily chat and video chat, keep tasks, notes, and files in one place, and collaborate with ease.
To keep everything well organized and structured, create as many workspaces as you need, one of each project of yours. It is simple to create them and you can use the included templates, there are over 300 of them (Personal, Research, Startups, Growth, etc.).
Use Taskade to automate your workflows and boost your productivity, it is much simpler than it sounds.
Taskade has a free forever plan that you can start use right way, and see all its features and capabilities.
Try it.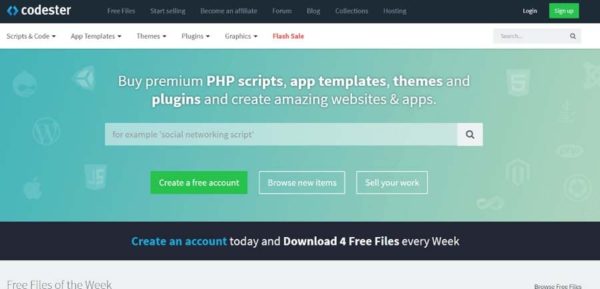 Codester is a huge marketplace where you will find everthing you are looking for – WordPress themes, plugin, apps, scripts, and even free stuff.
Check it.
Why spend your time fixing and maintaining your WordPress website if your main job is different?
Let experts in WordPress do these tasks so you can focus on other things.
Webdesign Toolbox is the best directory of web tools, being loaded with almost 1,000 handpicked tools. Everything is well structured, the website is fast and simple to navigate, being super simple to find the tools you are looking for.
Take a look.
Mobirise is the best offline website builder that you can use in 2020. It is packed with tons of stuff, including a massive library of 3,600 awesome website templates.
Use it to create your super website and the convert it to WordPress.
You are a freelancer and you need a specific contract template for your activity? No problem, Bonsai will help you with that, for free, no matter what industry you are in – marketing, web design, photography, writing, etc.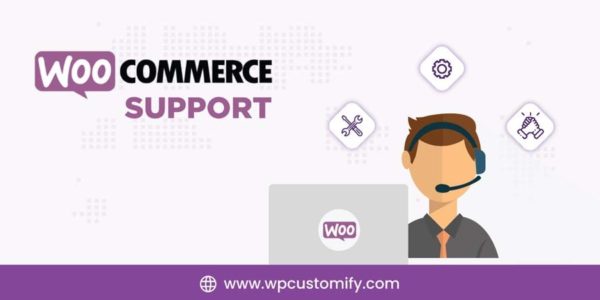 WPCustomify is a professional service that will install and fully customize your WooCommerce store, no matter the size or complexity of your store.
Get in touch with them.
Mailmunch is the leading software for lead generation and email marketing.
It comes loaded with gorgeous forms and landing page templates, with insightful analytics, and powerful features that will help increase subscribers for your WordPress website.
Find out more about it.
Uncode is one of the ThemeForest top-sellers WordPress themes with over 75.000 sales which you can use to improve your website better all points of view:
Design
Speed
Traffic
Conversions
Overall feeling
Live preview Uncode and see with your own eyes that is totally different from anything else.
CollectiveRay has the most in-depth and complete tutorials, reviews, and articles about WordPress themes, plugins, and other stuff.
Take a look whenever you need complete info.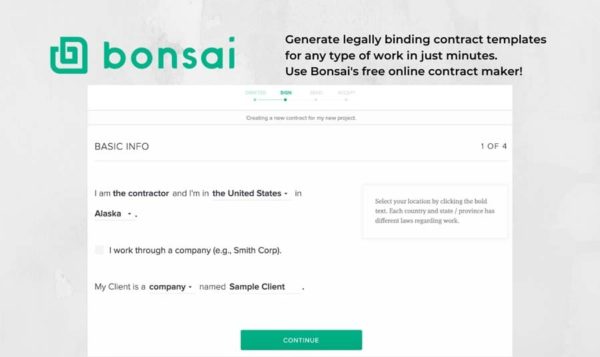 Bonsai is an online contract maker that will help you generate legally binding contracts for any type of work. It is free to use and the interface will guide you every moment, the process being straightforward.
Use Bonsai online contract and work like pros.
16. UPQODE – eCommerce Website Development Agency
In 2019, TechReviewer rated UPQODE as the 2nd best web agency. UPQODE is actually a web design agency in Nashville, Tennessee that managed to build high authority websites that appear at the top positions of SERPs.
Over 400 clients can confirm that their requests and necessities have been met, all because UPQODE worked hand in hand with them to supply them with the best responsive, custom websites that have been promoted with SEO techniques, conversion optimization, and other digital marketing services that UPQODE provides as well.
Brizy will help you create stunning WordPress websites and pages, without skill or effort. This builder is the easiest to use in 2020, and it has loaded everything you need – tons of gorgeous templates and elements, and a friendly and quick editor.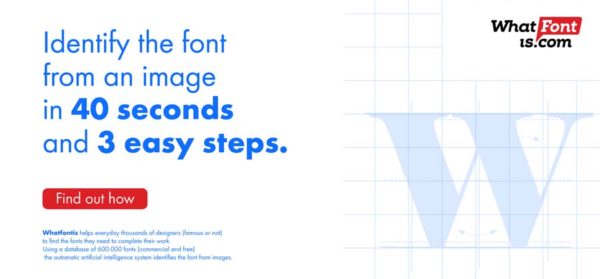 WhatFontIs will help you identify fonts from any image in 40 seconds and 3 easy steps.
Take a picture of the font you like, upload it on this website, follow the straightforward steps, and you will find right away the name of the font, its price, and where to get it from.
This software is 100% free and you don't need to register.
The results are impressive, identify all the fonts you like and try them on your WordPress website.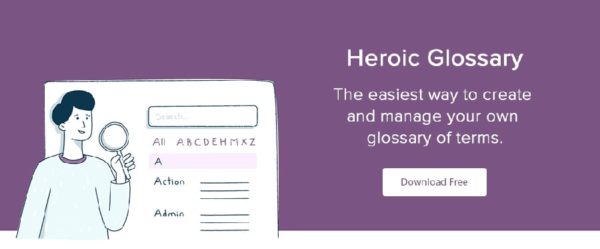 Heroic Glossary is a free WordPress plugin that will help you install a glossary on your website in no time, helping your audience with translations for all the technical terms you are using.
Download it for free.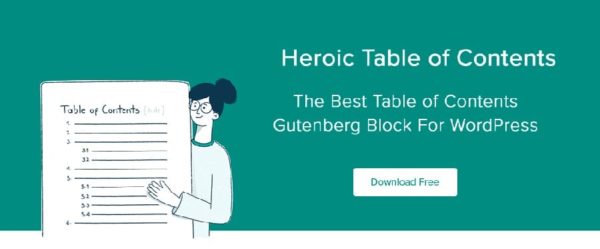 You want to quickly add tables of contents to your articles because you just read that you will get more traffic and engagement?
Use Heroic Table of Contents free WordPress plugin to quickly add them. The process is simple, quick, and straightforward.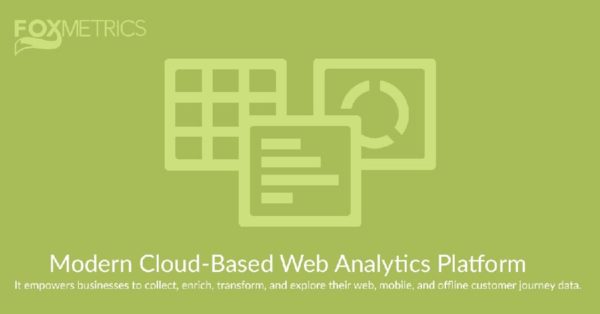 FoxMetrics is a brilliant web analytics platform that is very different from anything else.
Why?
Because all the information is presented in a easy to digest interface that will make you understand with ease what is going on your website.
Start a free trial and see how it works.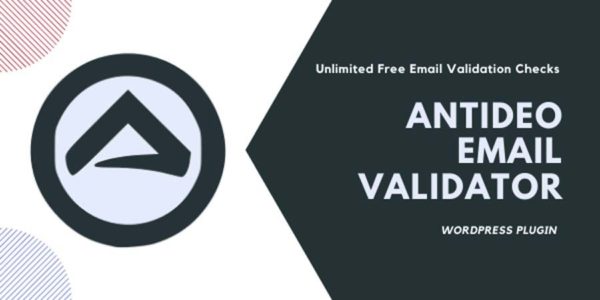 Gathering email addresses through online forms is one of the primary channels for lead generation. An incoming invalid email address not only means a lost opportunity but also resources being wasted. The email validation plugin from Antideo ensures that every email address being submitted is passed through several validation checks to block invalid emails in real time. Validation checks include email syntax, MX records, disposable emails, generic and free emails.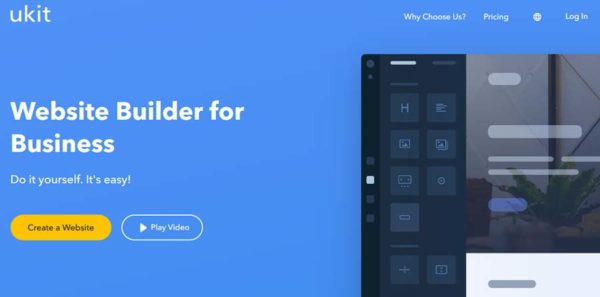 uKit website builder is the top destination to reach, if you aim at starting small business projects. The platform offers step-by-step guidelines that simplify the web design process, making it hassle-free and intuitive for everyone. Along with small business websites, the system can be used to start blogs, portfolios and personal web projects. This makes the service a multifaceted web design solution for beginners and web design experts.
Use Schema Pro to quickly add all the schema markups to your WordPress website, with a press of a button.
Help your website rank higher in search engines and get more traffic.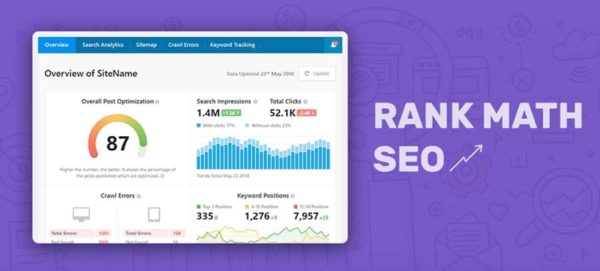 Rank Math is a free WordPress plugin that will take care of your website SEO. Configure in a few minutes and the plugin will run autonomously.
It is that simple.
stepFORM is the top destination for users, who encounter the necessity to get online contact forms/surveys for their personal/business websites powered by WordPress. The service stands out from the crowd due to its integrated visual builder, collection of basic elements as well as extensive code integration options. If you lack programming skills, however, the service still allows building professional web forms in a blink of an eye.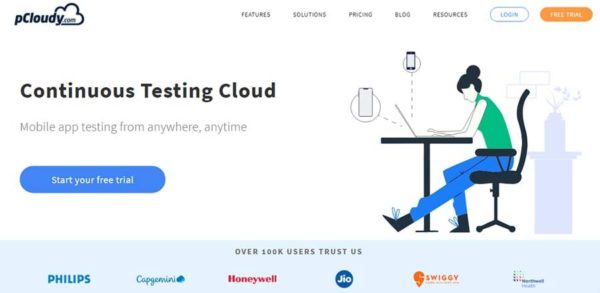 pCloudy is a mobile app testing that you can use wherever you are as it is cloud based.
The software is very advanced and feature rich, yet the interface is simple and it will guide you every moment.
Start your free trial and see how pCloudy works.
Wix2WP.Pro specialization goes down to professional website migration from Wix to WordPress. The service guarantees smooth and crystal clear process of website transfer, letting users  track all the stages individually. There is a great chance to contact the customer support  team to specify the details prior to proceeding to the automated website migration process.
Fantastech is a team of experts with over 8 years' experience in converting website designs from any format in WordPress.
Get in touch with them.
48HoursLogo is an affordable logo design for your business, being the favorite choice of tons of small and medium companies.
For only $29, you will start you own logo design contest and let professionals compete for your prize of $99.
Select the best logo and offer the prize to the designer.
It is that simple.
FC United is one of the best modern and powerful WordPress themes for football, soccer, and other sports websites. This theme supports SportsPress and allows you to display all types of information you need. For example, you can easily display the latest results, upcoming matches, info about teams and players, detailed tables for specific competitions, player stats, and more. This theme is ideal for posting sports news with a collection of 9+ Blog styles and pre-made sophisticated widgets to display stats and scores. All pages and elements of this template are 100% compatible with the drag-n-drop Elementor builder.
Jacqueline is a top WordPress template for a massage salon or spa center website. With six fully-fledged skins and 10+ Blog variations onboard, this template is also a perfect option for a beauty salon, cosmetics online store, wellness center, or beauty blog. Jacqueline features custom content types, pricing tables, widgets, and shortcodes to help you present your team, services, treatments, or products in the best light. The pre-built Bookly plugin helps you implement a comfy appointment booking routine that every client will appreciate. The current version of Jacqueline is multilanguage-ready and fully localized in Spanish.
Use RumbleTalk to add a moderated chat on your website and better engage your audience.
It is free, try it.
Fotor is a complete and powerful online graphic editor that you can use with no experience and design skills to create engaging content for your website and social media channels.
If you are more into social media, you should check their Facebook post templates, they look awesome.
The Impacto Patronus WordPress theme lets you build Coronavirus Protection, Petitions & Social Activism projects in no time. It includes all you need for topic-specific web projects. In the download package, you can find 8 premade homepage demos and many cool layout styles, custom homepage layouts, page templates, widgets, shortcodes, and more. The theme is SEO-ready and lightweight. It adjusts to the screens of mobile and desktop devices smoothly. There is no need to tweak the code to modify its pages. All changes can be done in the drag-and-drop dashboard of the Elementor page builder.
SiteBuilders.Pro takes care of successfully migration of your website from and to WordPress, no matter how complicated it is. The platform ensures quality text and graphic content transfer, web store migration, complete design replication along with professional copywriting and SEO services. Just place your online request and wait for the service experts to contact you to specify the details.
Controlio is a professional, yet super simple to use, PC monitoring software that will help you increase security and productivity in your company.
See how it works, it is efficient.
Most first-time web developers encounter challenges, when it comes to picking the right tool ad this is where SuperbWebsiteBuilders.com proves to be helpful. This is a blog that grants access to useful reviews of the most well-known and functional website builders. It is also possible to browse detailed comparisons and top ratings of the best platforms here not to be mistaken with your choice.
You know that Facebook quizzes drive enormous traffic to websites? That is why everybody uses them and even if the market is saturated with them, users have no problem, they stil love them.
Use Opinion Stage free Facebook quiz maker to create your own.
You are looking for a reliable and fast IP geolocation API? Abstract is a top solution and they offer you a free API key.
Get it now.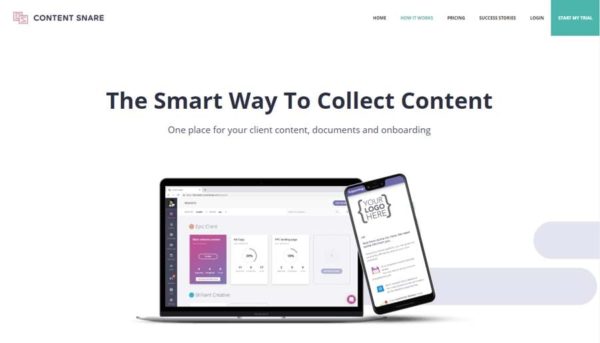 Content Snare will help you automate your business by taking care of content collection in your place.
The smart software is simple to configure, it will take you less than 2-3 minutes, and right after it will become autonomous, gathering content in your place.
Start a free trial and see how it works.
Looking for a powerful WordPress template to kickstart your museum/art center website? Ozeum has got you covered! It will also be interesting to those looking to build an art blog or an art piece online store. Installing it will take no more than a couple of minutes of your time and the customization process is made dead simple thanks to its integration with the amazing Elementor drag & drop page builder! Furthermore, Ozeum features an extensive bundle of premium plugins that will help you build a more intricate and functional design much faster.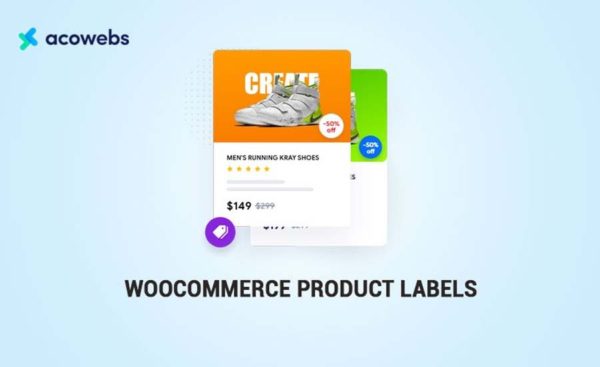 This plugin helps to add custom labels or sales badges in WooCommerce products. This free version of the Woocommerce Product Labels plugin plugin comes with various label styles which users can customize according to their website color and this can be easily managed using the customization tools. Website owners can show/hide labels and also the badges can also have an expiry date and time.
Conclusions
Even the best WordPress themes need a professional team to fully customize it. The results are impressive and the costs are much smaller than you might think.
Get in touch with Goodie.