Portuguese Artist Creates Amazing Animal Sculptures from Discarded Trash
Born in Lisbon, Artur Bordalo (Bordalo II) is a street artist draws the attention to the endless and uncontrollable waste production, which becomes a worldwide matter. He depicts animals out of materials which threaten them and are responsible for their destruction.
The smart Portuguese artist did not buy any of the materials for his masterpieces. Bordalo portrays the animals with raw materials found in junk yards or abandoned factories. Car bumpers, tires, door panels, and entire vehicles are stacked and bolted to the sides of buildings to resemble animals of different species and sizes – from pelicans to foxes and tiny rodents. As a final detail each animal is finished with a flourish of spray paint that bestows a near lifelike quality.
Artur Bordalo started showing his amazing artworks in his home country – Portugal. Over the last couple of years the talented artist went global and took place in a number of art projects in USA, Estonia, Germany, UK, Italy, Poland and other countries.
Bordalo II was one of many artists recently involved with the Unexpected art project curated by JustKids in Ft. Smith, Arkansas where he created a new fox and opossum. A brown pelican—an animal removed from the endangered species list in 2009—is affixed to a rusting ship and bobs in the clear waters, mirroring the plethora of pelicans found on the Caribbean Island.
In Estonia, Artur Bordalo created a flying squirrel—a rare mammal in Europe, only found in Finland and Estonia. In recent decades, the flying squirrel has seen its habitat disappear due to deforestation, causing an alarming decrease in the population. Thus, Bordalo's public sculptures provoke the viewer beyond their aesthetic beauty, pushing contemplation about how human actions impact local fauna.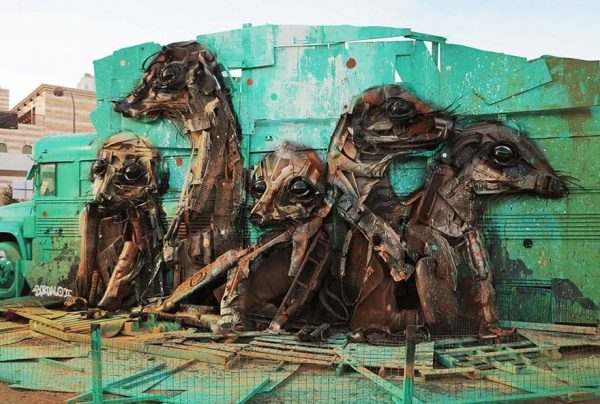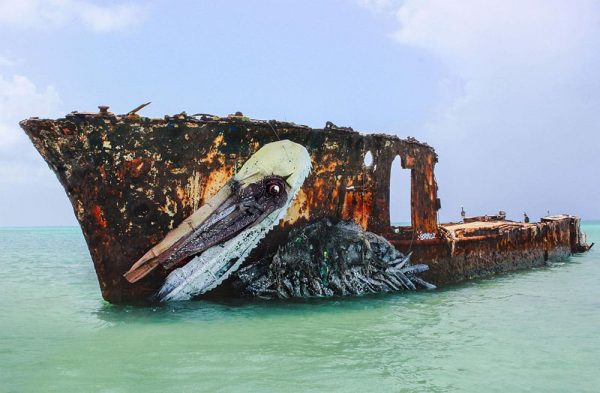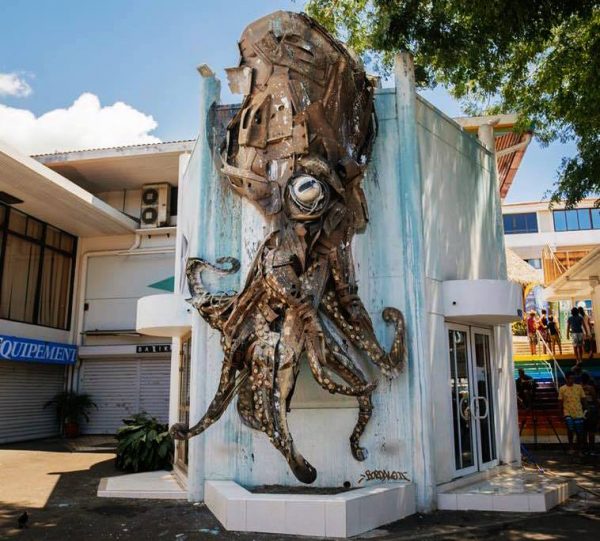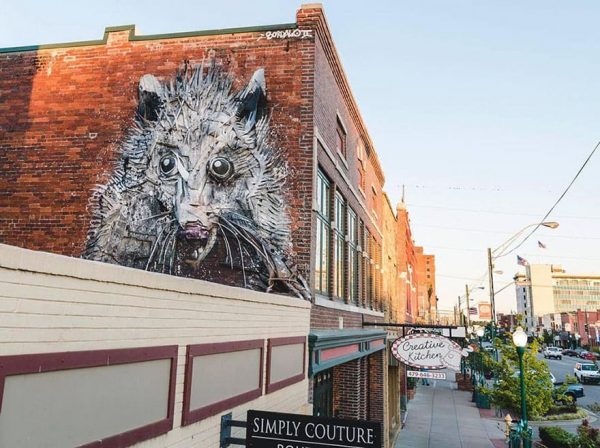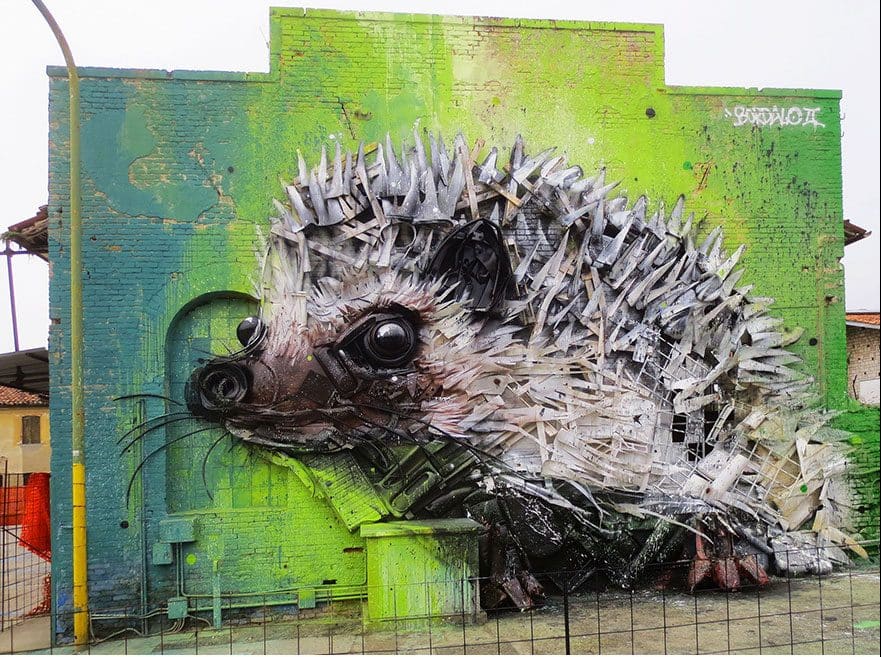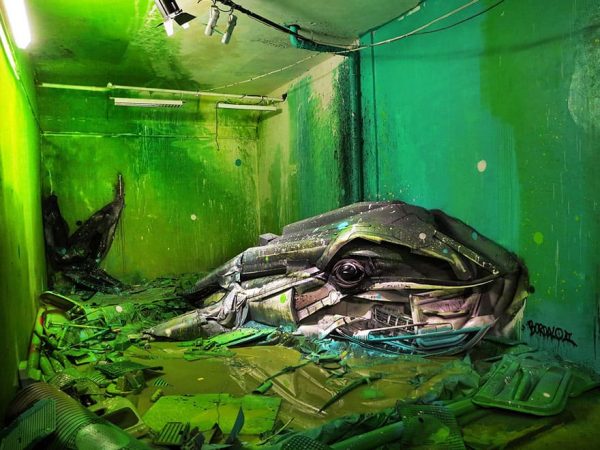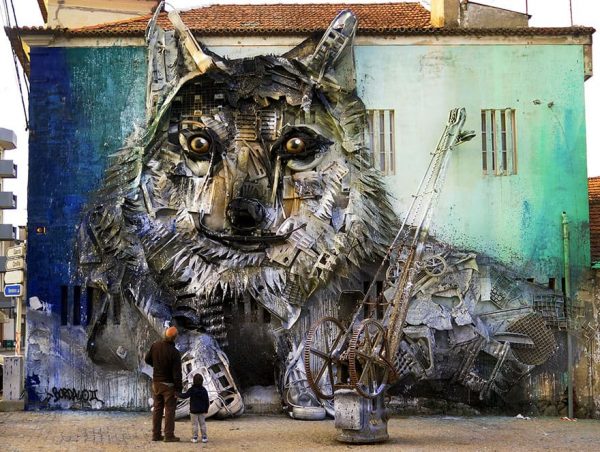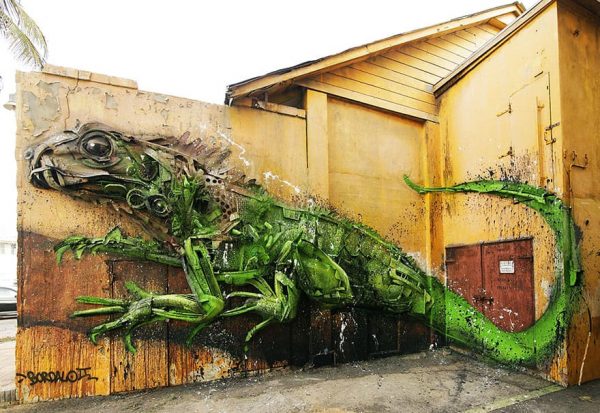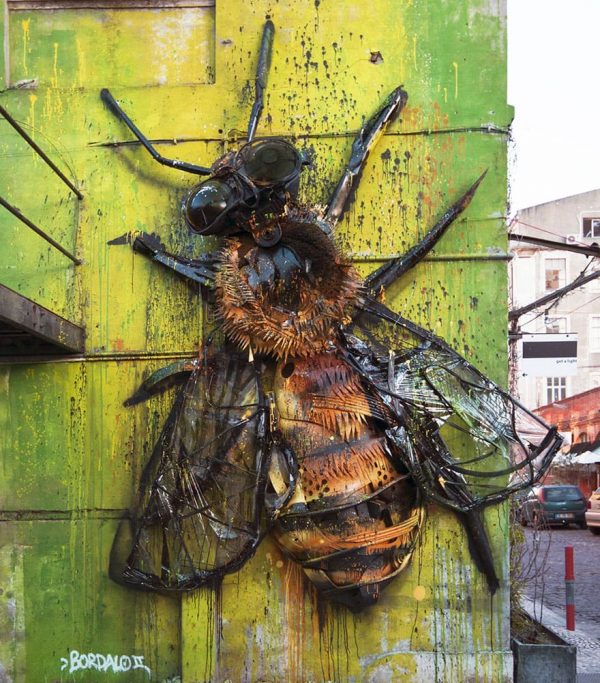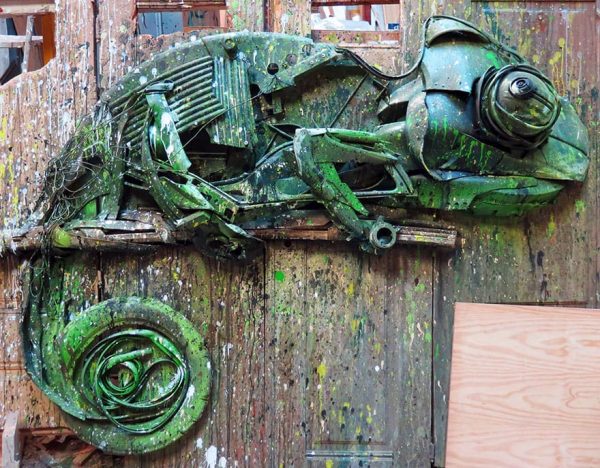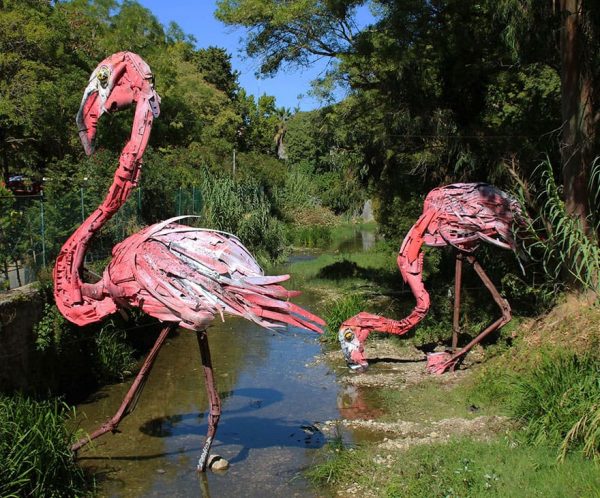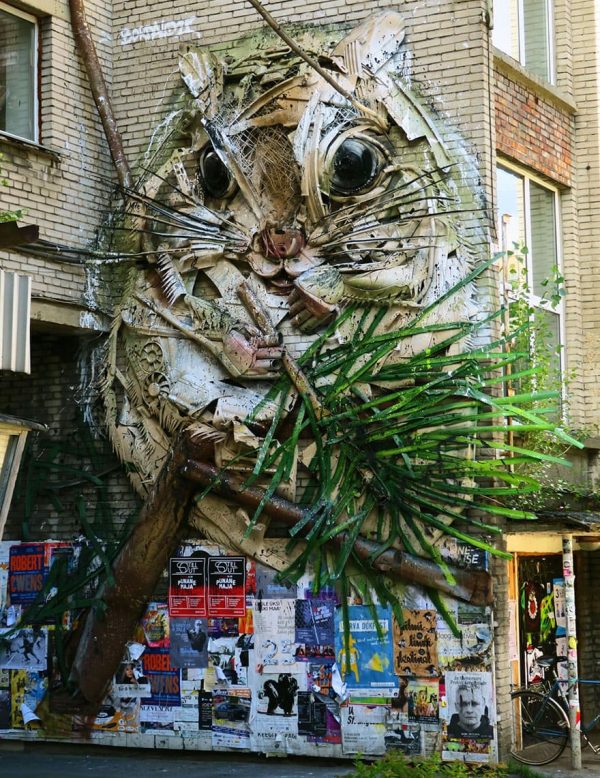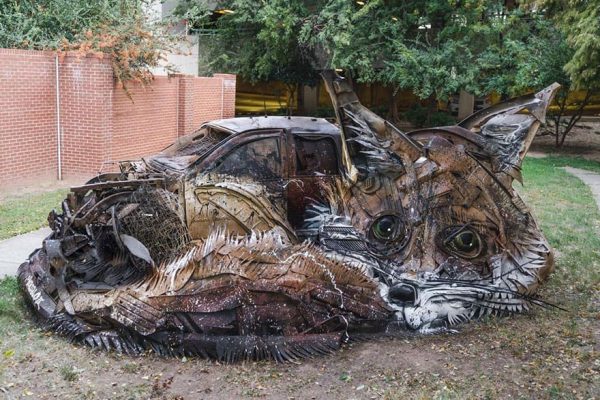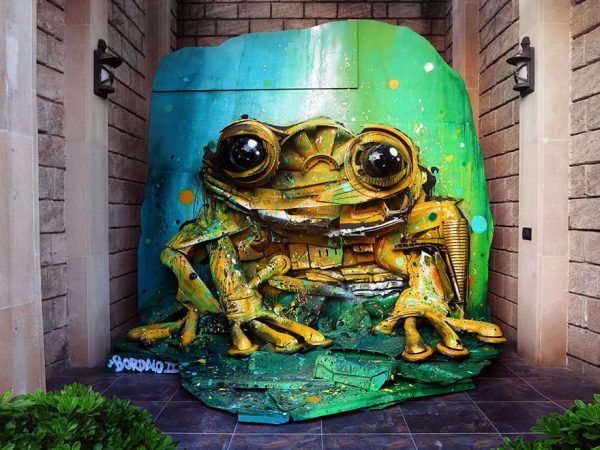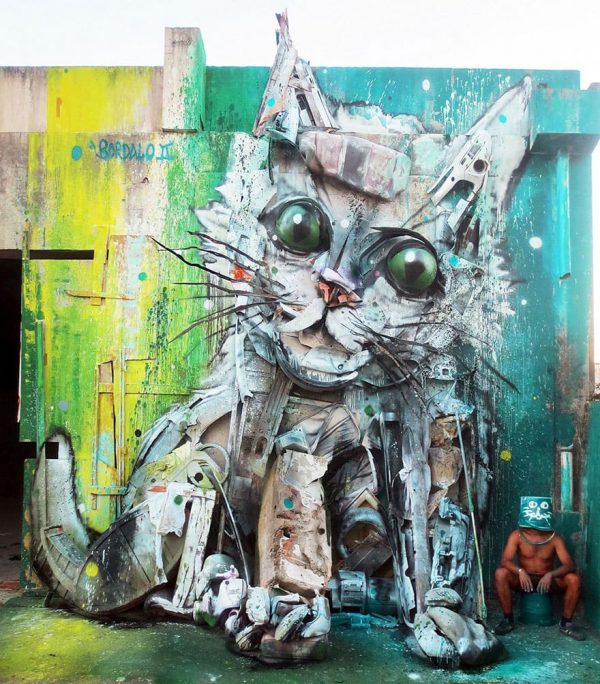 Source: MyModernMet.com & Bordaloii.com