Mexican photographer creates great scenes using miniature toys
Mexican photographer Felix Hernandez Rodriguez created amazing scenes by playing with miniature toys. Just like a grown-up child, Felix used his fantasy to take unique photos of his creations.
He used a wide array of everyday stuff – from cigarette smoke to icing sugar and later on finished his masterpieces with Photoshop. The talented photographer put amazing  "behind the scenes" photos to give the viewers an idea how it was made – from something simple to an art creation.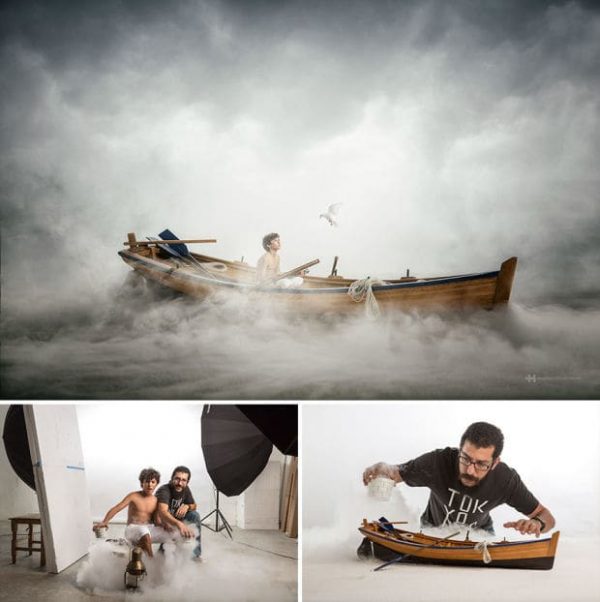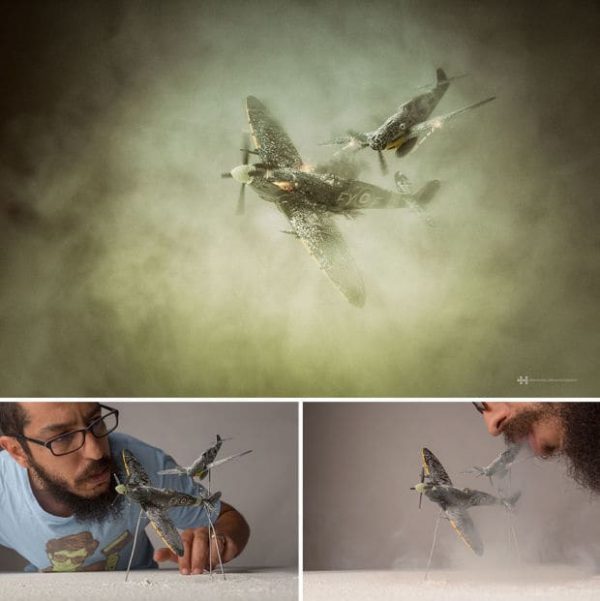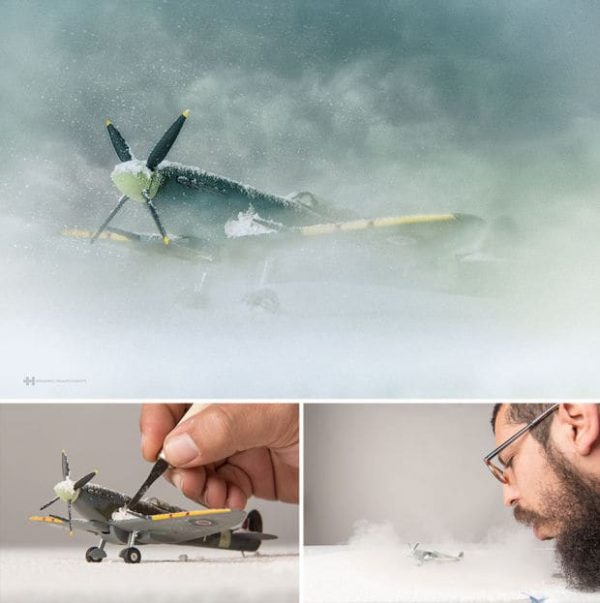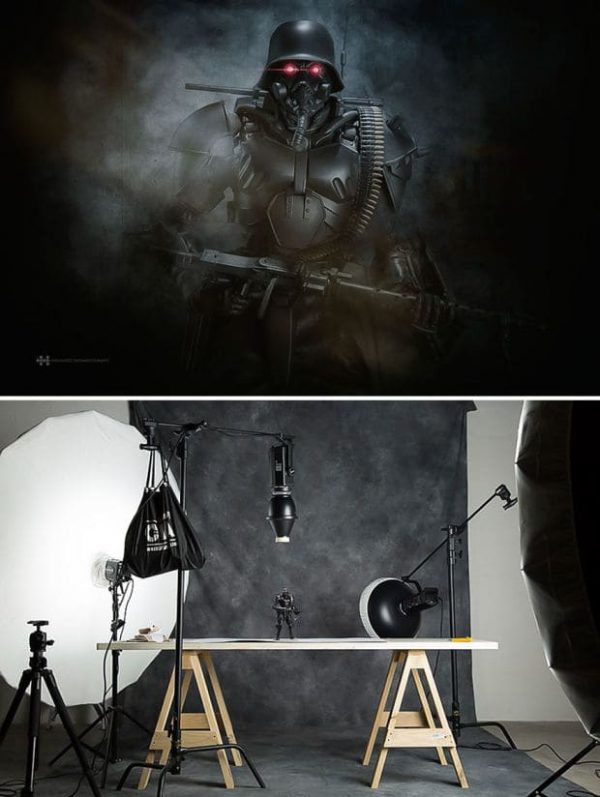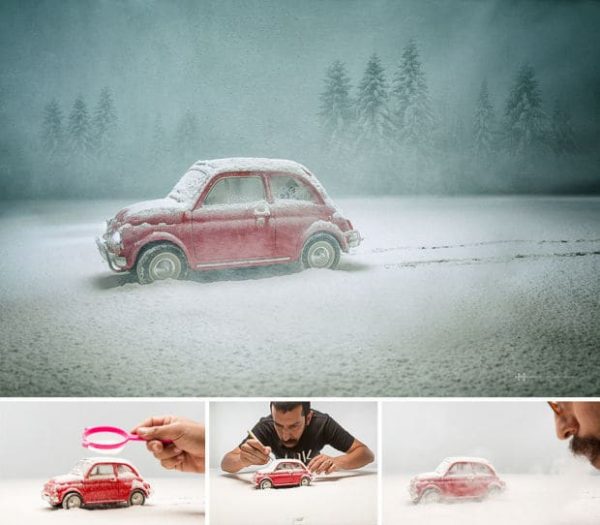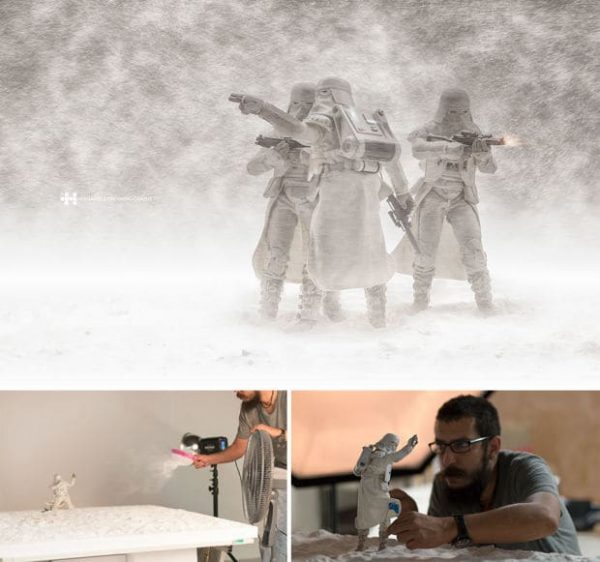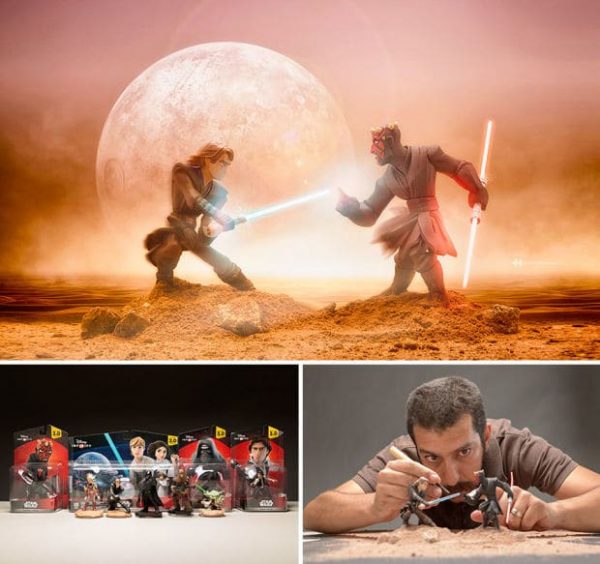 Source: Blazepress & HernandezDreamphography on Facebook