Israeli artist Sigalit Landau, submerges a replica of a traditional garment worn by the protagonist in "The Dybbuk" in the Dead Sea over the course of three months in 2014. She documents the transformation as  salt crystals adhere to the fabric during its time in the sea. Here is a few pictures of the process.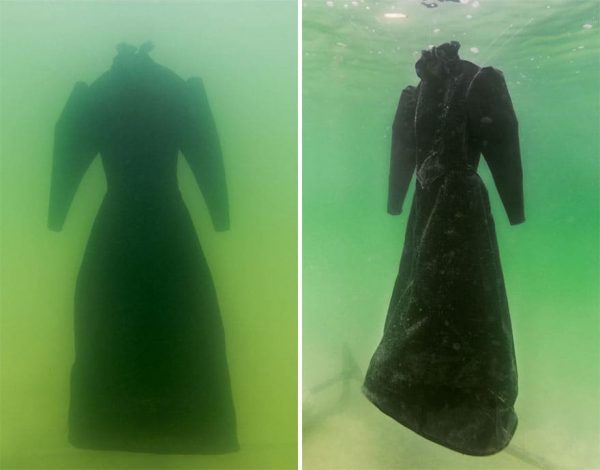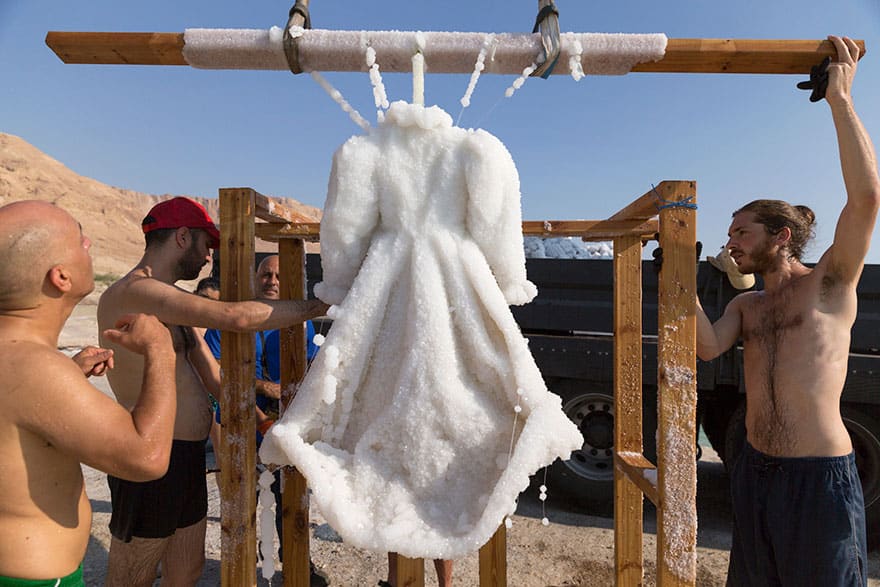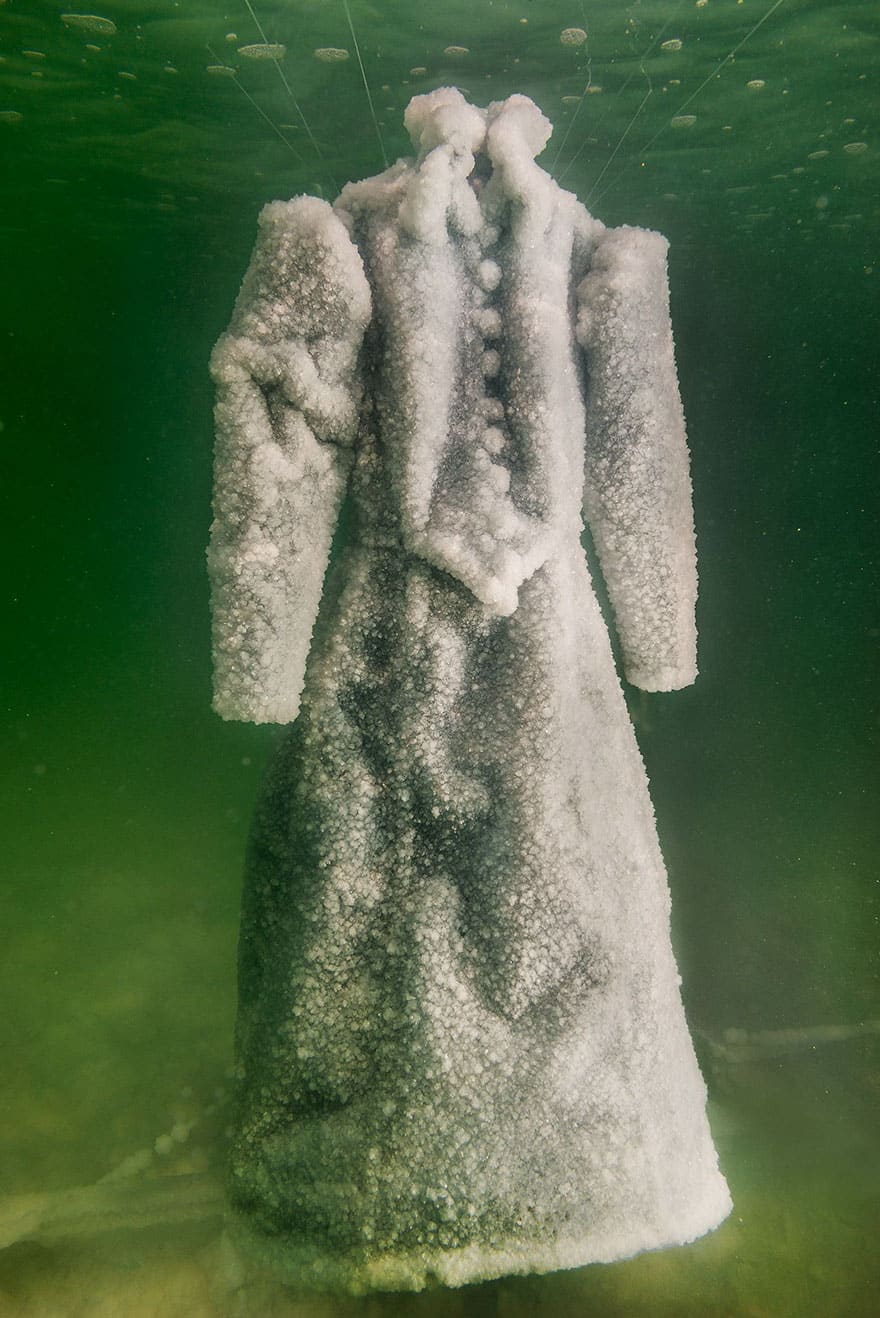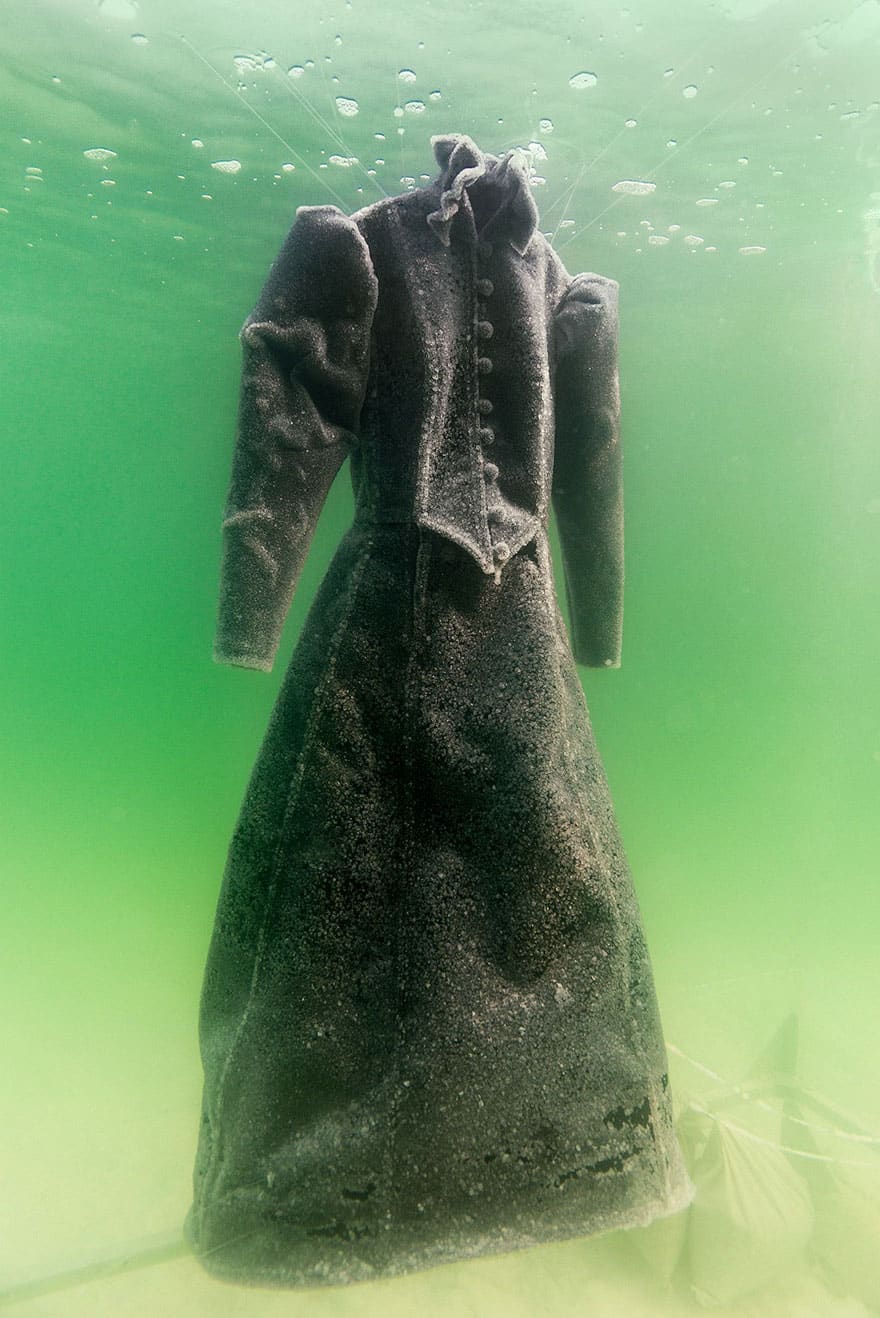 Image credits: Sigalit Landau/Marlborough Contemporary, Matanya Tausig
If you want to see and learn more about Singalit's work click here.
Article found on cnn