Chemical-Free Pools Cause A Commotion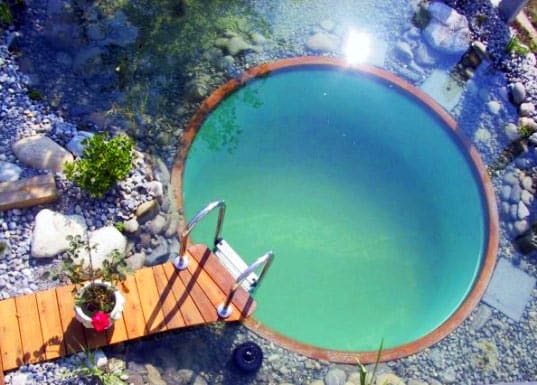 Designing a dream pond that's clean enough to swim in but free from all chemicals is a reality in many places in Europe. The popular idea of creating chemical-free pools is catching on in North America, as well.
Installing a chemical-free pond costs about the same as an in-ground pool, but maintenance is much less expensive.
A filter zone made of plants, rocks, and various forms of natural vegetation serve as a natural filter for the water. After it passes through this zone, it is then pumped through a UV filter that cleans and aerates the water. Most natural ponds feature some type of waterfall that directs the clean water back into the swimming area.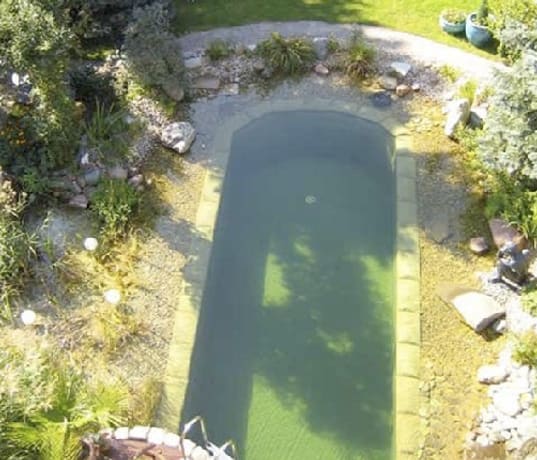 Concrete swimming pools are simply areas dedicated to water recreation, but their chemicals make them dangerous to wildlife, pets, and plants. Natural ponds provide water recreation in addition to natural habitat and shelter to wildlife. They are safe for pets and chemical-sensitive people.