Artists Create Lorem Dim Sum Text Generator for Designers
Some awesome creative guys have made an automatic text generator for designers which lets you create text similar to that of written in a Chinese restaurant menu. The tool is known as Lorem Dim Sum. This is the work of creative writer Zach Myrow, art director Matt Kalish, and creative technologist Chris Allick.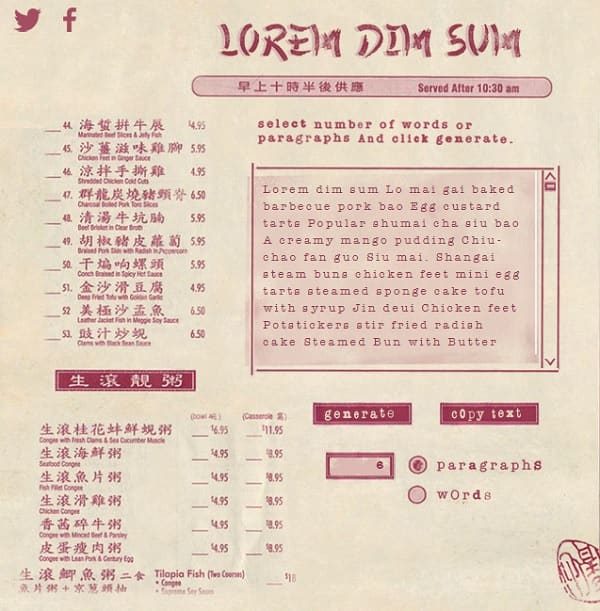 You can play around with the tool here.